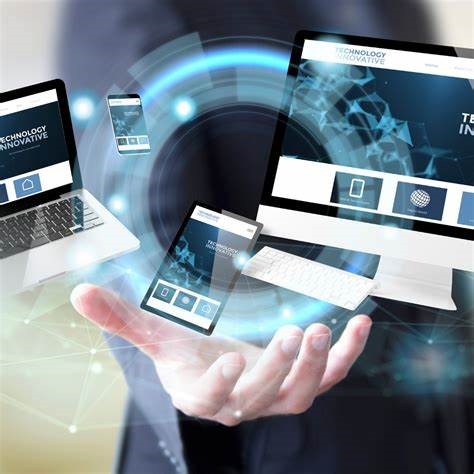 Changing Customer Relationships
I consult primarily with distributors with revenues of $10 million and below. This group's success stems from exceptional customer service and quality products.  Technology has dramatically changed the way these services are delivered. The salesperson's regular customer visits to catch up on personal and professional information have been replaced by online communications. With so much material available on the internet for their customers, salespeople struggle to add something technically significant to a discussion. Also, digital interactions broaden the time between sales calls, diminishing a rep's ability to build strong personal relationships. In addition, these trends are of great concern to my distributor clients. They fear losing their long-term, hard-earned customer relationships to the digital world. An important part of the solution to this problem is to build online confidence.
Adapt to Change
To adapt to the changes in the customer experience, learn how to make these digital interactions work for you. Moreover, look at the widespread adoption of technology as an exciting challenge. Find ways to build trust with your customers that differentiate your distributorship from competitive virtual channels.
Build Online Confidence
We all recognize the need for an online presence in the form of a good website. You can't stop there, however. You need to continually build online confidence by adding more digital tools.
Today, in addition to a website, any serious distribution business also must have business management software known as ERP (enterprise resource planning). Furthermore, business consultants predict that if you don't have an operational ERP in the next 12 to 18 months you will not remain relevant in today's competitive digital world.
A functional ERP gives your sales force rapid access to important tools. It provides inventory accessibility, customer finance engagement, digital product information, and other distribution efficiencies. Your team may show initial resistance to an ERP due to concerns of losing control of their accounts. That is generally quickly overcome by the realization that its application improves customer experiences.
Strengthen the Customer Experience
Lastly, once an ERP is implemented, consider the addition of some third-party APIs (application programming interfaces) for eCommerce. APIs can provide improved product descriptions, pricing, and inventory management. These build your online presence and strengthen your ability to provide a great customer experience.
Get tips and tricks like the above in The Art of Sales books. Or subscribe to the FREE monthly articles here.