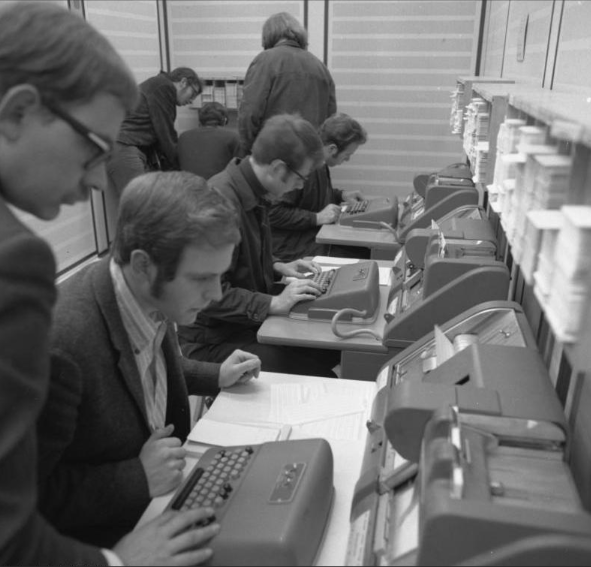 A punch-card solution
I have seen how digitalization has transformed society through my long and fulfilling career. I still have my first calling card that bears the title, "Sales Engineer, North Texas, Airco Welding Products." In that position, I called on distributors. Furthermore, as part of my training, I spent a couple of weeks in Airco's customer service department in Houston. While there, I solved a problem the company was having with a computer routine on its IBM System/370. Having taken courses in programming Fortran for engineering applications just a year earlier, I was able to fix the issue. The punch-card solution worked like a charm; people viewed me as a computer genius. Thus began my interaction with the digital world.
Enterprise selling
Airco became BOC in 1978. After being promoted, I took a job in Texas, Oklahoma, and New Mexico. From there, I agreed to participate in the negotiations regarding an IBM minicomputer for one of our distributors. During that transaction, I learned about IBM's sales cycle, "Enterprise Selling." It involved getting the company's CEO, key managers, administrators, and sales reps to agree to the purchase. I served as BOC's representative in the transaction.
Linking to the outside world
My first computer was an Apple III, on which I saved documents on a floppy disk. I left this technology behind in 1984 when I joined the welding and gases distributor, General Air. We used a series of Macintosh computers and became connected to the world-wide-web in the '90s. I can still hear the squealing buzz of the dial-up internet connection that linked General Air's first computer network to the outside world.
An online presence
The rush to establish an online presence followed. We developed websites with a collection of our products and services and began to use email. As broadband and Wi-Fi replaced dial-up connections, digital communications went into high gear. Our phones are a thousand times more powerful than our first clunky computers and storage in the Cloud.
Expand your relevance
Overall, the digital progression from floppy disks to smartphones is just one example of the scope of change we are experiencing. To make sure you grow with digitalization, get assistance from robust ERP and eCommerce consultants to expand your relevance in a rapidly changing marketplace.
Get tips and tricks like the above in The Art of Sales books. Or subscribe to the FREE monthly articles here.