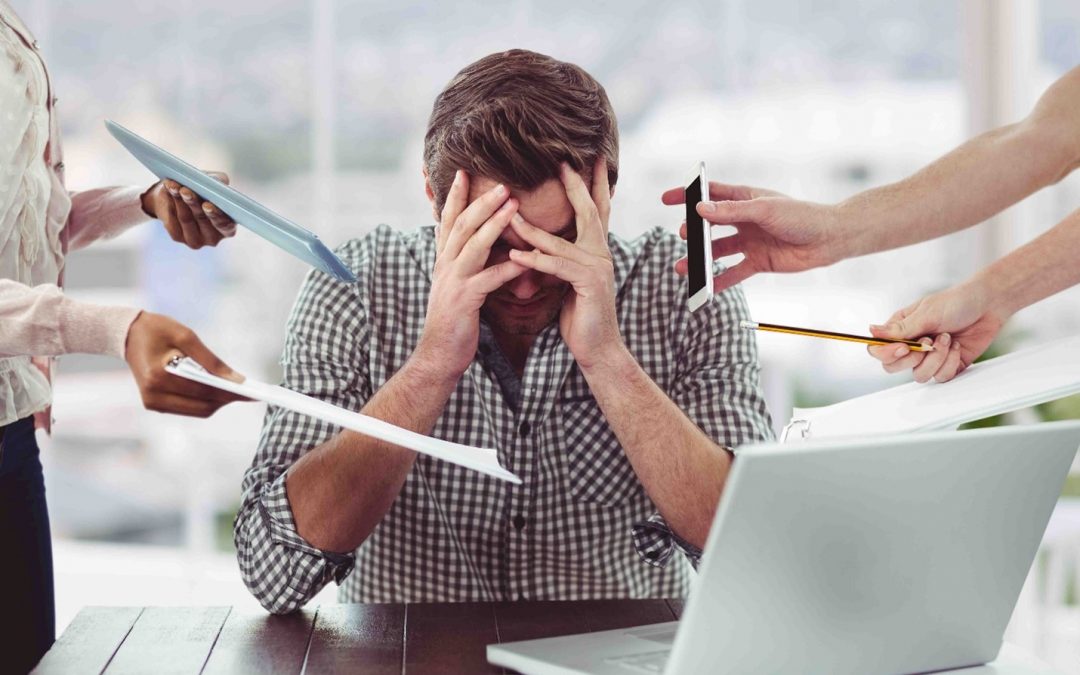 Stress at Work
When stress overcomes you, it can hinder your ability to move forward. I have often been so stressed by noon that I wasn't hungry for lunch at work. A splash of cold water at the sink was required to revive me. One time, when I was in my mid-forties, I found myself looking in the mirror, and saw not my face, but my father's 65-year-old aged portrait! I knew then that something had to change. I had to learn to manage my stress to live a happier, healthier, and more productive life.
Too Much to Do
Do you ever find yourself feeling overwhelmed by the demands on your time? The constant barrage of emails, texts, and appointments can leave you unsure of what to prioritize next. With so many tasks to complete, people to connect with, and places to go, it's easy to feel like there's never enough time to plan ahead. It's no wonder that feeling panicked can become a common occurrence.
Plan Ahead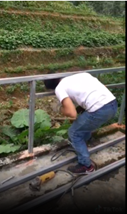 Lack of planning is often a root cause of stress. Photo #1 depicts a young man who welded a crossbar into place before realizing that his head was on the wrong side. When I speak at events, I often show this picture and ask audiences for their opinion on this man's predicament. On a scale of one to ten, audience members say his stress level is 15! I ask how they think he ended up getting stuck. Most reply that he failed to plan ahead.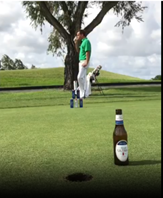 Photo #2 is a clip from a video that shows a man chipping a golf ball over a pyramid of beer cans. In so doing, he topples over a bottle of beer. The tipped bottle pours beer into the cup. The golfer picks up the cup, straightens the bottle, and enjoys a drink of the beer. This is a man with a plan. When I ask the audience to estimate his stress level, the consensus is zero.
Get Organized
What created the difference in the stress levels of these two men? The welder was disorganized. He did not think ahead. The golfer had a perfect plan. In business and in life, to reduce stress we need to operate more like the golfer.
Manage your stress with better work habits. Replacing bad practices with good organizational skills helps you live a more ordered life and achieve success.
Get tips and tricks like the above in The Art of Sales books. Or subscribe to the FREE monthly articles here.