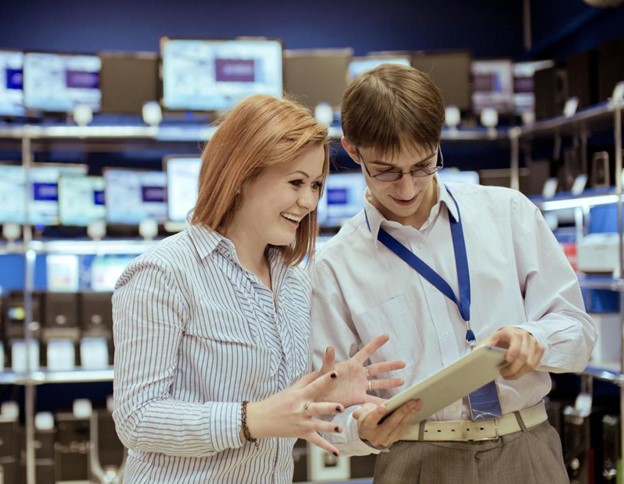 Selling in the Digital World
A lot has changed in the world of selling in the past decade, including the role of the salesperson. The pandemic and digitalization have put a damper on many of the social aspects of selling. They have altered the art of the deal. Reps now have many layers of technology between them and their customers. Information is passed out over the internet, rather than over coffee and donuts.
Social media has bred social distancing. This has led to the misconception that sales reps no longer add value. In fact, the opposite is true. The greatest advantage a distributor and his sales team have is the personal relationships they have formed with their customers. People don't sell to companies, they sell to people. To meet the challenge of selling in a digital world, sales reps need to develop a hybrid sales experience. They need to combine traditional in-person selling techniques with the use of digital tools.
A New Approach
"A new approach is needed that combines digital and human engagements to help buyers feel more confident in their decisions and drive high-quality deals," according to a recent Gartner press release.
So, what do you need to develop this new approach? To start, the outside sales team must focus on added value. They do this by helping buyers make the right purchasing decisions. The value of a trusting relationship between sales and purchasing remains strong. People still, "don't care how much you know, until they know how much you care."
Next, you have to use the latest AI technology tools to identify your customers' needs. If you combine good relationship selling with the best digital technology, no alternative supply chain channel can beat you.
A Hybrid Selling Strategy
Create a hybrid selling strategy for your team by combining the outside sales rep's historic trusting relationship skills with current AI technology. You can continue to show up with donuts if that helps to close the deal. But be sure you have all the best technology tools in the bag as well.
Get tips and tricks like the above in The Art of Sales books. Or subscribe to the FREE monthly articles here.